A two-person strategy game/Un juego de estratégias de dos personas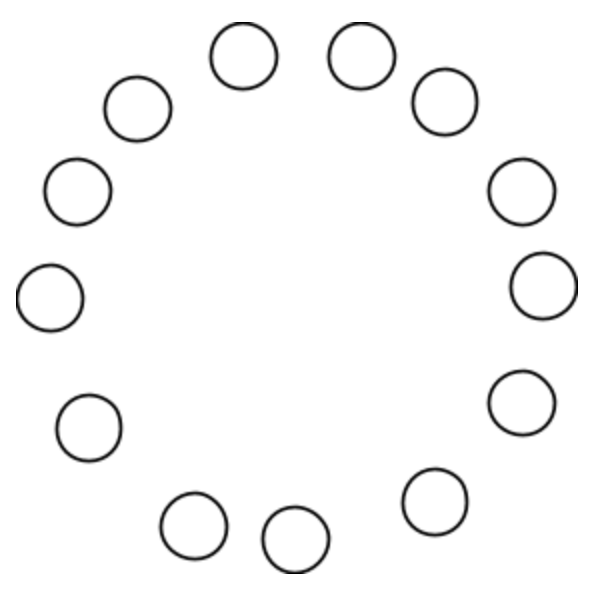 Materials/Materiales
One game board/Un tablero

13 markers/13 piezas
DIRECTIONS/INSTRUCCIONES
Place one marker in each circle.




Coloque una pieza en cada círculo.

Players take turns removing one or two markers. If you take two markers, they must be from adjacent circles.




Los jugadores toman turnos quitan un o dos piezas.  Si toma dos piezas, tienen que ser de círculos al lado.

The player who takes the last one (or two) markers wins.




El jugador que toma la última (o las últimas dos) piezas gana.
Play several times with your partner and then discuss what you have learned about the game.
Juega varias veces con su compañero y luego discute lo que aprendió del juego.
Here is the Google Slides version
.
.
.