Slide Color A and Color B pieces along the entire straight path until Color A pieces have exchanged positions with the Color B pieces.
No two pieces can be on the same circle at the same time.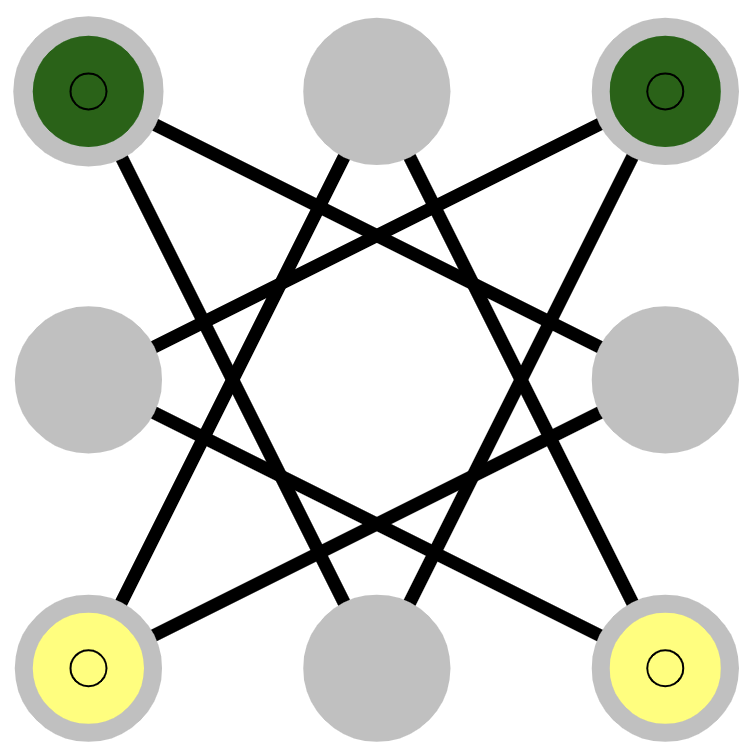 What are the fewest moves possible?
Play the online version here.
.
.
.